New Judge Announced!
Wine Rival announces DyLynn Proctor as a judge!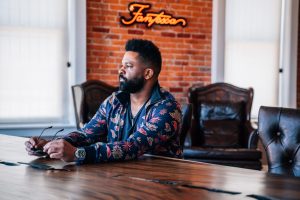 Thrilled to announce that Sommelier Superstar DyLynn will be a judge in 2021! You've seen him in the Somm Films, producing movies, and attending any event in the country where stars of the industry congregate. Now he's with us this August 29th! This event is better every year!
DLynn Proctor has been a figure in the wine industry for 20 years. As a winery executive, DLynn has spent the last decade in global leadership roles with Penfolds Winery and Fantesca Estate & Winery, focusing on import/export, sales, marketing, strategy, and consumer relations.
In the previous decade of his career, he was instrumental in building restaurant and training programs, private client and retail wine lists, and expanding new venue operations, while garnering accolades as an accomplished sommelier.
DLynn has appeared on TV and films including the internationally acclaimed wine documentary series, SOMM, and SOMMTV, as well as work as an Associate Producer in Netflix's feature film, Uncorked—which have earned him recognition as "Somm to the Stars" in popular culture. DLynn is also the Co-Founder of Wine Unify, a non-profit organization that provides funding, mentorship, and access for underrepresented minorities in the food & beverage industry.